About Lakeshore Sound
The Early Years
Allan David Hill has owned and operated Lakeshore Sound in Sarnia, Ontario Canada for many years dating back to the mid 80's.. evolving from the 4 track ADH Productions(1978-79),[ Full Moon Productions, Sandcastle Sound,] to 8 tracks as Lakeside Sound and finally to Lakeshore Sound (1983-84 with .8 to 16 track in 1985 to 24 tracks plus).. We started by recording bands live and in bars.. a direct result of playing in bands and taping our own performances.. evolving into a writing/composing project studio to feed our own creative souls and the creative energy of our growing circle of talented local musicians.
In the early days we had the pleasure of doing demos both live and in the studio with artists such as John MacIntyre, the late great Gerry Baird, Terry Titian, Sue Garrett, Dave Myles, Mark Potvin, Ron Stutt, Terry Danko, George and Sue Weber, Jimmy Atkinson, Mike Urich, Windjammer, Ric Steeves, Blackwell Sideroad, Jim Rhodes and Rob Fraser, Richard Deacon, Jeff Dowding, Jimmy T.,
The Middle Ages
When Lakeshore Sound moved to its downstairs location and was already 16 tracks some of the people we worked with included Gary McCracken, (Max Webster, Klaatu), Jim Chevalier & LEVEL HEADS, Armour, Kier Overton, 3rd and Ten, Shy-Boy, Gypsy Rose, Deadline, AUDIO Mirage, dumb brother, Bruce Sleeuwenhoek, Hassen Kabouche, 14 Windows, Joker, Stacey Lynn, Krazy Ace, The Stand, Axiom/Thin Ice, Higher Ground, Legatto and many more.
Then in 1993, Lakeshore Sound in Sarnia closed its doors as ADH moved to Tucson, Arizona and opened PICTURE ROCKZ studio on 5 acres in the mountains and desert of Sahauro National Park(W).. ADH returned to writing and collaboration during this time while still producing several Tucson based artists.. Also during this time ADH ventured into digital video production and began shooting video and doing soundtrack work.. until it was time to return home.. 2002.
Here and Now
In 2002 plans were underway to refurbish the former MIX AUDIO studio on Mitton Street.but the plan was put on hold and a decision was made to re-open the original Lakeshore Sound. Since re-opening in 2003 it has been a creative hotbed of activity seeing the likes of Death of 8, (featuring Brian Doherty-Big Wreck, Bil Eldridge-TSOT/Laughing Sam's Breakdown, Tony Zangoli-9 House and Greg Davison-Mercury Men), The Humbuckers, Jes Beaulac, FuZeus, Christine Story & Ed Nicol (Celtic Offspring) and many more.. A larger mixing/mastering suite was added in 2004.
Allan David Hill (Audio Mirage, dumb brother, solo recording artist) is a writer/producer who has operated Lakeshore Sound in Ontario, Canada for many years. His band Audio Mirage's debut single "Same Old Crowd" was an FM 96 (London, Ont) ON-TRACK finalist and received major commercial airplay(WRIF-101FM Detroit..etc) within a week of its release. In "dumb brother" Allan's music garnered international college/progressive/alternative airplay with major commercial airplay in Toronto and Detroit capped by 2 15 minute INDEPENDENT MODERN ROCK SPOTLIGHTs (Mar5/90 and Sept/90-primetime) on Canada's top progressive rock station CFNY(Toronto).
With "dumb brother" on hiatus after some interest from a few Candian "Indie" labels, Allan kept busy producing and engineering GYPSY ROSE (RCA/Gene Simmons Records), Deadline (Canadian Band Warz Finalists) THE STAND, AXIOM, KRAZY ACE and 14 Windows, all of which received major airplay. During this time period Hill continued work on jingles, his "A Rainbow Garden" instrumental album and began work on a musical which is now entitled "IN THE DARK". see page
During this time Hill also wrote a song for rising country singer "Stacey Lynn" and produced her launching demo tape. Stacey Lynn aired a one hour CBC TV special in '92.
Past musical projects by Allan David Hill have included work with former members of Max Webster(Canadian Platinum artists), Klaatu, with Jim Chevalier of LEVEL HEADS(Broken Records/Word)and San Diego based Brain Laughter/Spotted Peccary Studios. Hill also attended Robert Fripp's (King Crimson) guitar workshop in Malibu for some musical/zen mind expansion.
ADH Discography
1988- AUDIO Mirage (45 RPM)
Side A – Same Old Crowd
Side B – On Monday
1988- Dumb Brother "Coming Soon"(cassette)
Side A 1– Take A Chance
2- W. T. H. Is Love?
3- Dance Trance
4- Silence Is Golden
Side B 1-Nice Girls Need It 2!
2- The Beach Tune
3- Uneventfull Night
4- Waves of Conciousness
1989- dumb brother Up From Here
Cirpa compilation cd
1989?- dumb brother "Dancing On The Wall"
a - Dancing On The Wall
b - Passion 4 Fashion
199? A Rainbow Garden- Instrumental Album
titles n/a
1998 <<GOOD 2 GO>> EP
1 - U Make Me Feel So Good
2 - Late Show Lady (98)
3 - Fresh Air
4 - Hot Blood
2000 IN THE DARK – the musical
..more details to follow..
IN THE DARK (The Musical)
Featured singers on the demo of the musical include:
Identical twins Jacqueline(Little Girl/Lucy) and Jessica Harris(Lucy) are up and coming recording artists (Illusion) who were recently featured on Lil' Romeo's Platinum Debut CD. They are currently recording in NY in preparation for their own debut CD release.
Rachael Kuhn (Mina) is an accomplished soloist at Pima Community College (Tucson) and recently was a guest singer in "The Mikado" at the University of Arizona.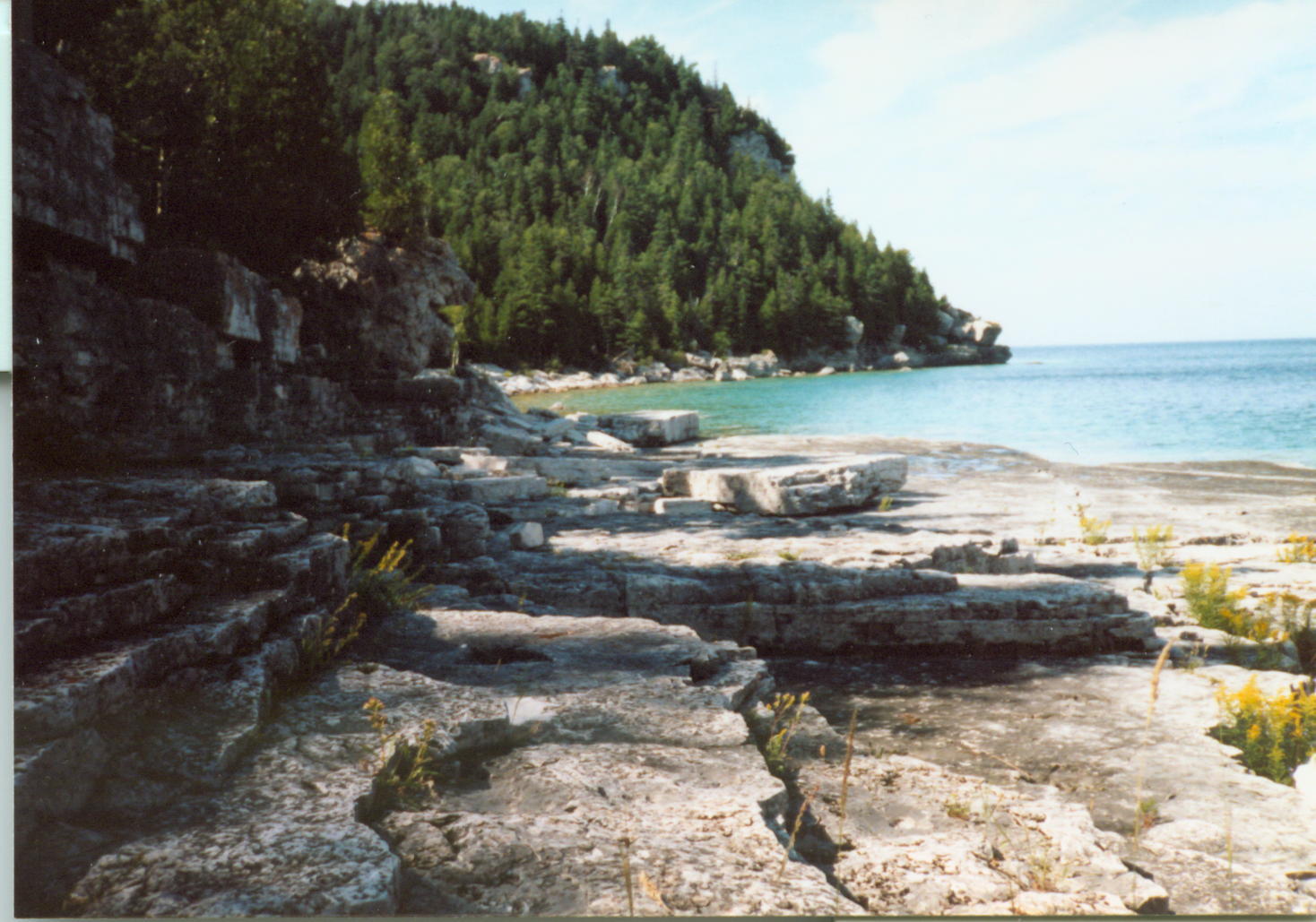 Lakeshore Sound & Video
Available Equipment
updated-08/2007
Mixers
Digidesign Control 8 Pro Tools Mixer
Yamaha DMP7 Digital Mixer
Mackie 24-8 (8 bus) mixing console
Tascam M520 (8 bus) Analog Mixer
Allen & Heath GL2
llen & Heath GL2s
Behringer MXB 1002 remote mixer(battery/AC)
Akai MB76 Digital Line Mixer
Fostex 2050 8x2 line mixer
Mackie LM3204 line mixer
Mackie Mixer Mixer (Unity Gain Combiner)
Recorders
Digidesign Pro Tools 7.1 LE w/3 UAD1 cards & SOLID STATE LOGIC "DUENDE"
Alesis HD24 -24 TRACK HARD DISK RECORDER w/ firewire & ethernet PC connectivity (to Pro Tools for mixing)
2 - Alesis ADATS (16 tracks )
Fostex B16 16 TRACK analog recorder. (reel to reel)
Tascam DA30 DAT recorder
Tandberg 1/2 track reel to reel
Panasonic DAT recorder
ROLAND MC500 Sequencer
Monitors
SleeTech Custom 4-way Mid-fields
Behringer "Truth" B2031 Powered Nearfield monitors
Behringer Powered Sub 2092A
Yamaha NS-10M's
JBL 4301B's Broadcast Reference Monitor (modified)
Auratones
Realistic Minimus 7's
FX/EQ's
3 UNIVERSAL AUDIO UAD-1 cards with every current plugin…NEVE: 1073, 1081, 33609 Compressor, NEVE 88RS Channel Strip, HELIOS EQ, ROLAND SPACE ECHO & DIMENSION D, FAIRCHILD 670 TUBE COMP, EMT PLATE 140, 1176s, LA-2As, etc…
SOLID STATE LOGIC "DUENDE"— 32 Channels of SSL for DAW.."Drumstrip" soon to be added for killer drum mixing.. the SSL way
Roland SRV 330 Digital Space Reverb
Lexicon PCM60 Digital Reverb
Roland SDE 3000 Delay
Roland SRV 2000 Digital Reverb
LT Sound TAD-4 Analog Dly/Spring Reverb
Alesis Quadraverb
3- Yamaha SPX 900's (in DMP7)
Alesis "Wedge" Multi FX
BBE 882 Sonic Maximizer
Computer Based FX/Logic RPC (+UAD-1 card*)
Alesis Midiverb 3
Roland VM-3100 cosm FX
Electrix MO-FX
Electrix Warp Factory
Electrix Filter Factory
Electrix Killer EQ
Alesis AirFX ("The Orb")
Tascam PE-40(parametric EQ)
2-Symetrix SX201 pre/para EQ
Behringer Denoiser
Behringer Ultrafex?
BBE 422 Sonic Maximizer
Gemini Circle Surround Proc.
3 UAD1 cards*Mackie/Universal Audio UAD-1 card: UA 1176 limiting amp
Teletronix LA-2A levelling amp,
Neve 1073,1081.Bus Compressor, 88R Channel Strip,
Pultec EQ, HeliHHH
Nigel Guitar Suite,
CS Channel Strip
Helios EQ's,
RealVerb Pro
[Optional Cambridge EQ, Optional DreamVerb]
Comp/Lim
(3) FMR Audio RNC 1773
dbx 166
Behringer Composer
Ashley SC50
Symetrix SX206 Multi-Functn Proc.
Valley People Dynamite
Yamaha O3D (built-in)
Joe Meek VC3Q(op)
*Mackie UAD-1(LA-2A/1176 plug-ins)
Orban 516EC Dynamic Sibilance Controller
dbx 263X De-esser/comp
Focusrite VoiceMaster(op)
Focusrite ToneFactory(op)
Logic RPC plug-ins
Yamaha DMP-7(built-in)
Microphones
Neuman U87, Sony C-37A (circa 1961)w/CP-2 ps Sony ECM 56F, (2) AT AT 4051's
(2)Sennheiser E609s Sennheiser 441UD, 431, 421 Crown PZM, (2) R.S. PZM's
(2)MXL 2001s (2) Studio Projects C1's (1)MXL 603 (2)Audix D6
(5)Shure SM57's Audio Technica AT220UD (2)Shure Lav SM11 Beyer Headset Mic
Shotgun Mics
(2) Beyer MC736
Azden SGM-2X
Pre-Amps/D. I.'s(# of channels)
++True Systems Precision 8 (8)
Focusrite Voice Master
Focusrite Tone Factory
3-Symetrix SX202 Dual pre's(6)
2-Yamaha MLA7(16)
Joe Meek VC3Q Symetrix SX302 Dual pre(2)
Behringer 502 Mic Pre-Q(2)
+Allen & Heath GL2(10)
+Allen & Heath GL2s (6)
2-Symetrix SX201 pre/EQ
Anthony DeMaria Labs Stereo Tube DI
Countryman /Imp/Rodam D.I.'s
Keys/Sound Modules
Yamaha YPP 200 Digital Piano(88)
Roland U220(module)**
(2)Roland MT32 (modules)***
Yamaha DX7
Yamaha FB01 (module)****
Roland Juno 106 analog synth
Roland P330 Dig. Piano(module)
Casio MT40
Sequential Circuits Prophet 600
Oberheim OB-SX analog synth
Roland DJ-70 Sampling Workstation
Yamaha CS-10 (mono-synth)
Roland SVC350 Vocodor
1913 Heintzman Upright Grand
Red Sound "Darkstar XP2 Synth
Roland SH32 (synth module)
Hammond L100 series organ
**6 part multitimbral + drums=7, ***8 part multi. + drums (each) = 18, ****4? part multi.
[Electrix Gear/Filters/Vocodor/Syncable Delay & Alesis AirFX (see FX)] (Future: CV to Midi converters)
Drum Machines
Roland DR-660
Alesis D-4
Alesis DM Pro
Roland TR727
EMU Drumulator
Korg SuperSection
Alesis HR16
Drum Pads/Triggers
Simmons Pro Kit
Tama Techstars (w/module)
Roland Pad-8 Octapad
EMU Quadpad
S&S "Stinger"Snare Pad
Drum Triggers for live kits
Digidrum Module
Synchronization
MOTU Midi Timepiece AV
Alesis BRC
Video Related Gear
Behringer MXB 1002 battery/AC powered remote mixer
(2)Shure SM11 Lav Mics
Studio 1 DV/XLR adapter
Availability of Sennheiser NE66
w/
K6
p.s
.
Green Screen (12x20)
Stock Footage & Dig Loops
3 Light Softbox Kit
Studio 1 Steady Bracket
PZM mics & others(above)
Excellent Voice over Mics
Misc. Umbrellas/reflectrs/lights/accessories
Sony VX2000 3-chip Mini DV w/ Optex Wide Angle & Tiffen Filters
Pinnacle DV 500 DVD (RealTime)card with Adobe Premiere 6.0, Hollywood FX, Title Deko, etc…
Yamaha 03D- for mixing 5.1 surround & surround monitors & subwoofer
Adobe After FX, Adobe Photoshop etc….
Wildcat Computers Custom P4 Multimedia Computer w/ Raided 120 GB drives (240 GB total)
FORMER MIX AUDIO BUILDING
Lakeshore Sound is currently operating from its original private licensed location.. We retain the option in the future to use the former MIX AUDIO building for future expansion and/or video shoots..etc.. There is no business connection between the former MIX AUDIO and Lakeshore Sound and Video.
Note* The previous studio owners left their web page online. The gear shown/listed was their gear not ours….You can view the studio dimensions, etc…www.kent.net/mixaudio
Years of experience in composition, engineering and production. (music, jingles, live sound) Video production experience adds to understanding of unique audio for video applications & solutions. See About Allan David Hill.
Various Instruments & Amplifiers Also Available…vintage to modern. Also specialize in Homewrecker guitar amps… and a new line of tube and neo-vintage gear currently in development..Several multi-function processors that include optical compression, optical de-essing and specialized/warm EQ. (Focusrite, Joe Meek)
Noise Gates and/or expanders in dbx 166, Behringer Composer, Behringer De-Noiser, Yamaha 03D, Focusrite's, Valley People "Dynamite", Yamaha DMP-7, and Other Software based plug-ins.
++The "True Systems" Precision 8 pre-amp is eight channels of "world class" mic pre's distributed by Neuman Microphones the world leader in microphone manufacturing.. check it out at www.truesystems.com
+The Allen & Heath boards provide 16 "warm" pre-amps either direct out or through the "British EQ" for those who prefer the British sound and warmth.
Allan David Hill
(519) 542-4863
lakeshoresound@yahoo.com
More pics coming!
Bookmark this page and check back soon!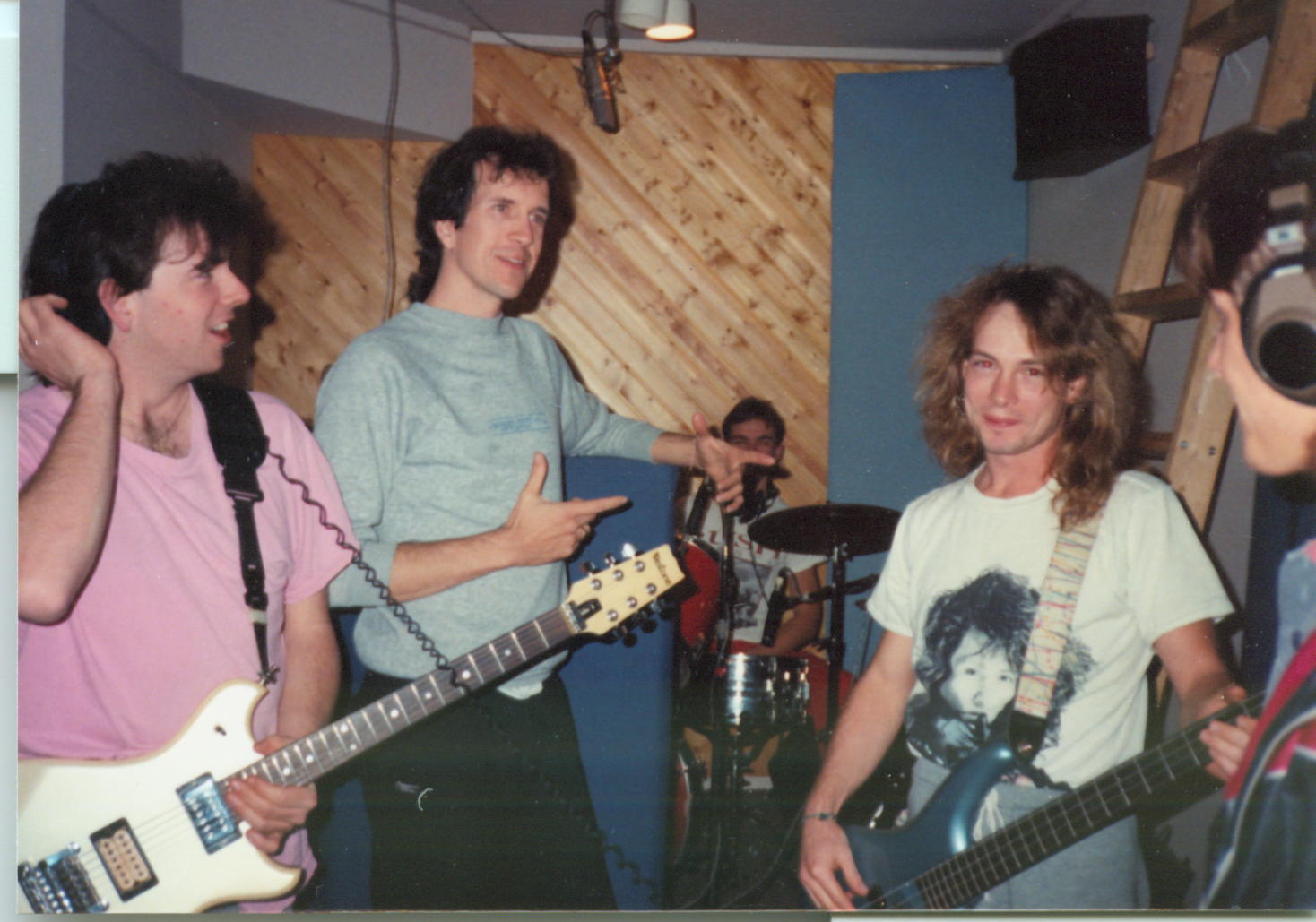 -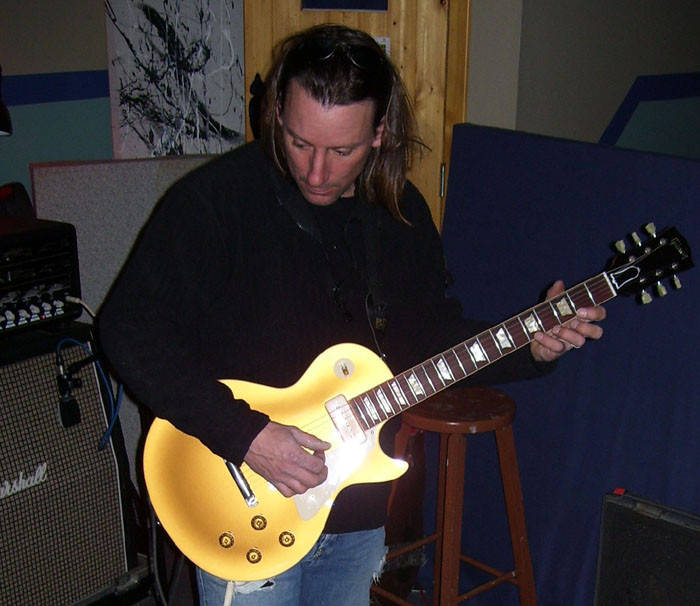 -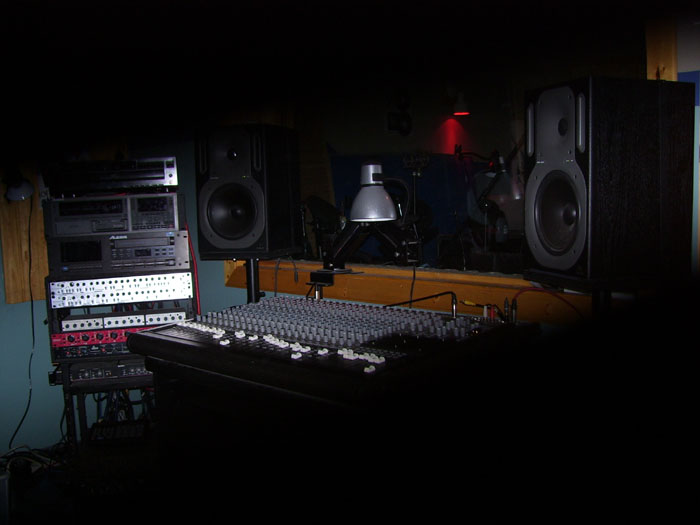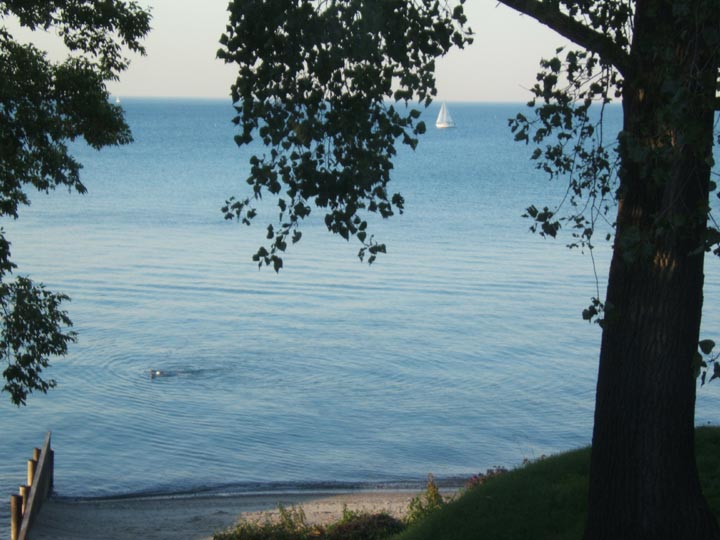 -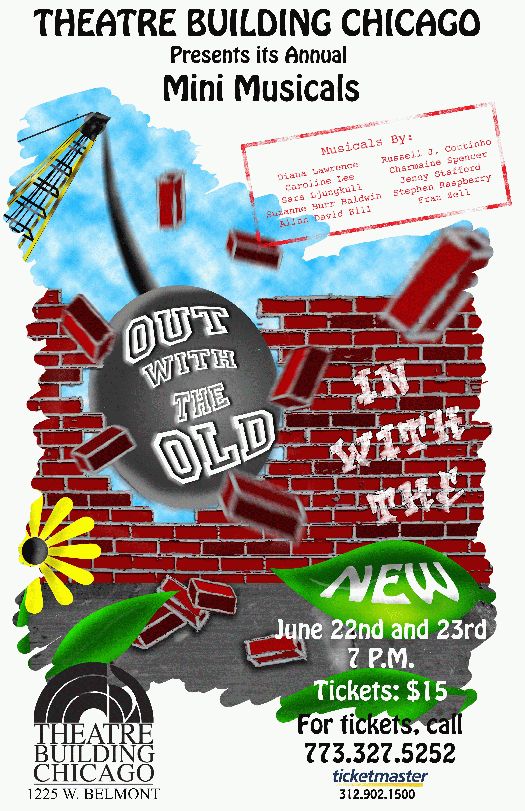 Local Bands
Music Resources
Miscellaneous Links